It's difficult to put an exact timeframe on how long it takes to plan a wedding because no two couples are ever the same! With this being said, research shows that most couples spend approximately 12 – 18 months planning their wedding, which usually adds up to between 200 – 500 hours in total.
Now, your ideal wedding planning timeline might look longer or shorter than the "average" couple – which is absolutely fine! We've seen weddings planned in 3 months, and engagements that lasted 5 years. The right timeline for your wedding will all depend on a few key factors.
Before you lock down your wedding date and dreamy wedding venues in Newport, you'll want to consider the following things: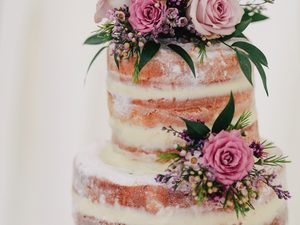 Lifestyle and career: Do you and your partner both work full-time with busy social lives and family commitments? If so, you may want to allow yourself more time to plan your wedding to accommodate your lifestyle. On the flip side, if you have plenty of free time, you'll be able to get things organized much quicker!

Finances: Do you already have some money set aside for your wedding, or will you need some extra time to build up your savings? If so, how much time will you need to achieve your savings goal without any financial stress?

Wedding vision: Have you considered the kind of wedding you'll be hosting and the overall vibe you want to create? An intimate wedding or elopement can be planned in a much shorter time frame, while a big celebration or destination wedding will require significantly more planning.